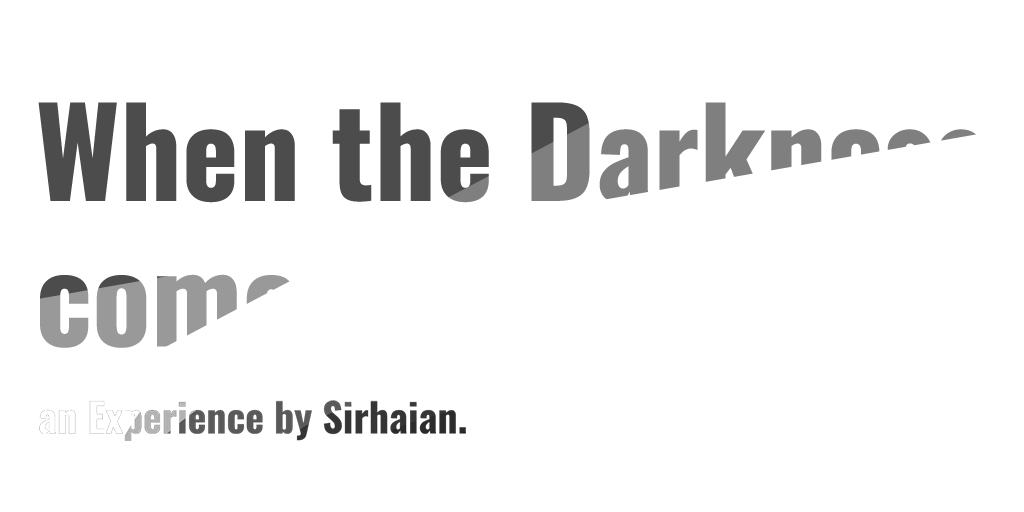 When the Darkness comes
Hello, everyone!

I have started implementing subtitles to the game, as I know my accent can be a bit difficult to grasp at times, haha.
Unlike the other bug fixes and little QoL improvements, this feature was not part of the initial plan, and will take time to add to the experience. I will keep you all informed on the progress. I'm estimating this would take about a week or two to fully implement.
Thanks again for all your support, everyone~!
Get When the Darkness comes