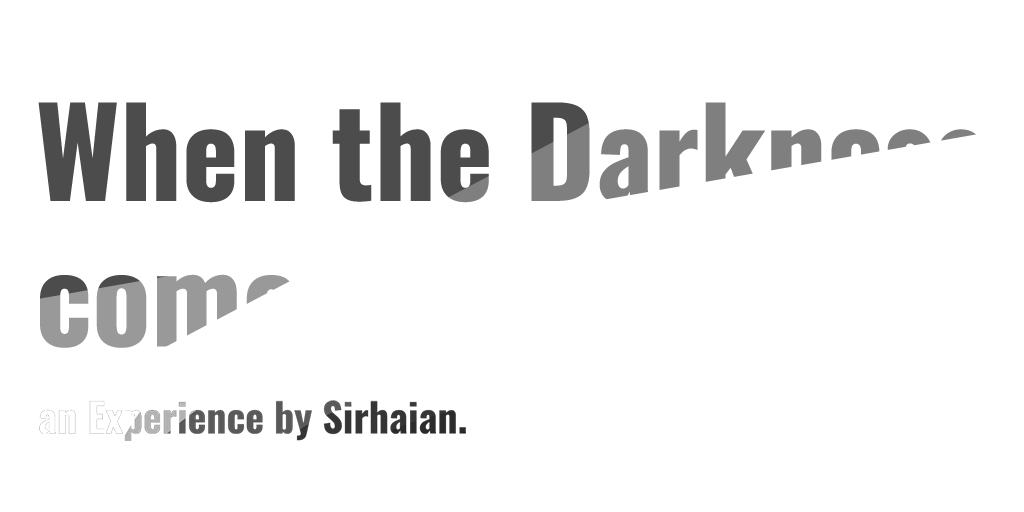 When the Darkness comes
A downloadable experience for Windows

About the Experience:
A game without meaning.
A game nobody should play.
A clock, a piano and a girl. What do they all mean?
What is meaning, anyway? What has meaning? Do you have one? A path, a goal, something determined, pre-determined? A light to follow?
Discover a world filled with fear and loneliness. A world where despair breathes and hope dies. A world about you, about us. A world about humanity and about life.
If you had a choice, which one would you make?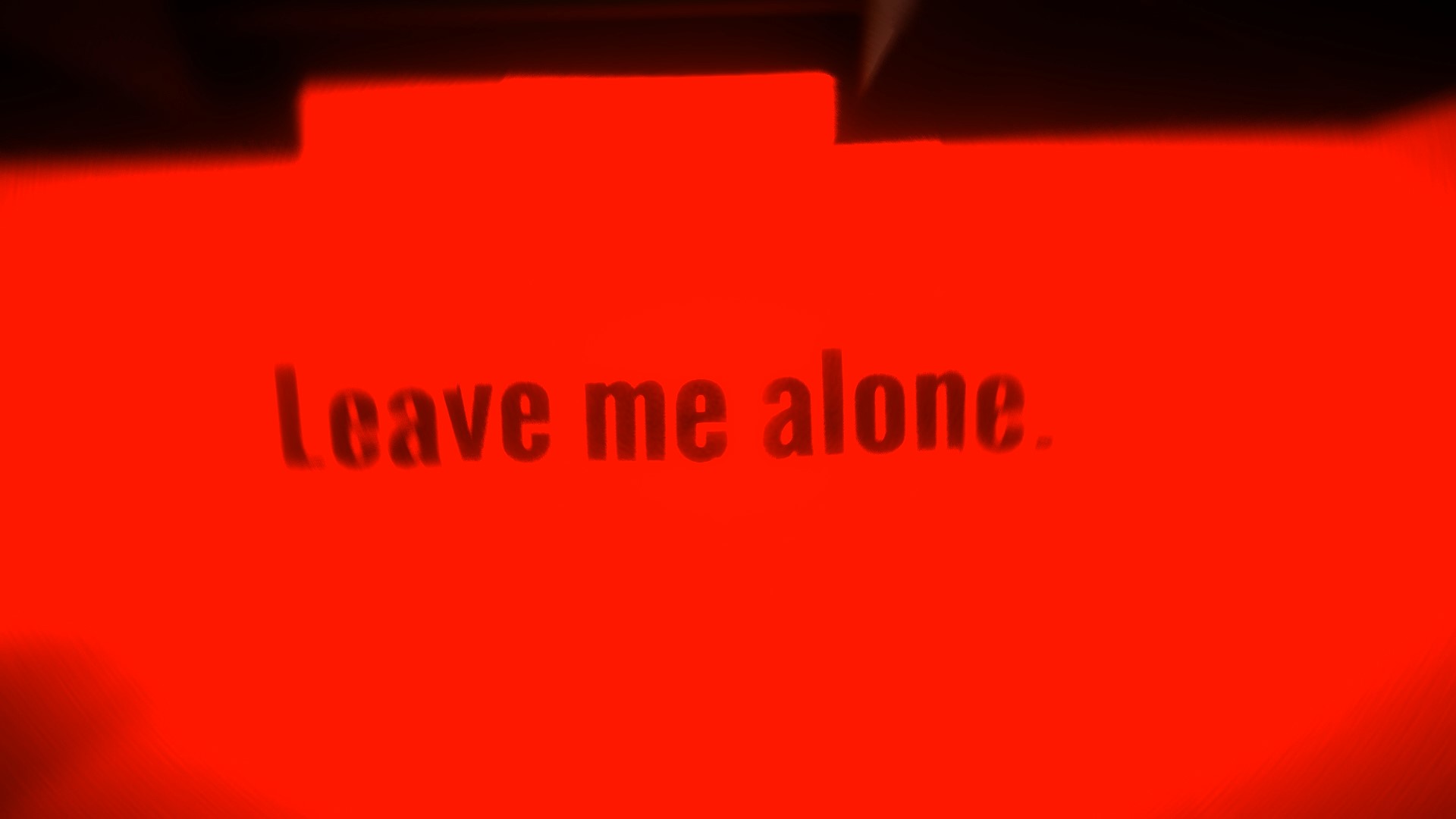 About the Development:
This is a walking simulator I've been working on here and there for the past year or so. I wanted to find a way to express how I felt in my darkest times, and I couldn't find any better than an interactive experience. This is a passion project. It is also my first attempt at making a game by myself from scratch.
The Experience should take between 45min to one hour to complete.
This game is not for everyone. This is a tale with little meaning and little hope, born from months of uncertainty and dark thoughts. The gameplay is close to non-existent, and the graphics are little more than boxes and shadows.
Hopefully, this game will open doors for people who need it, give a good scare for those who so desire, and make some others think.
Please leave a rating, comment or share the word around if you enjoyed this experience!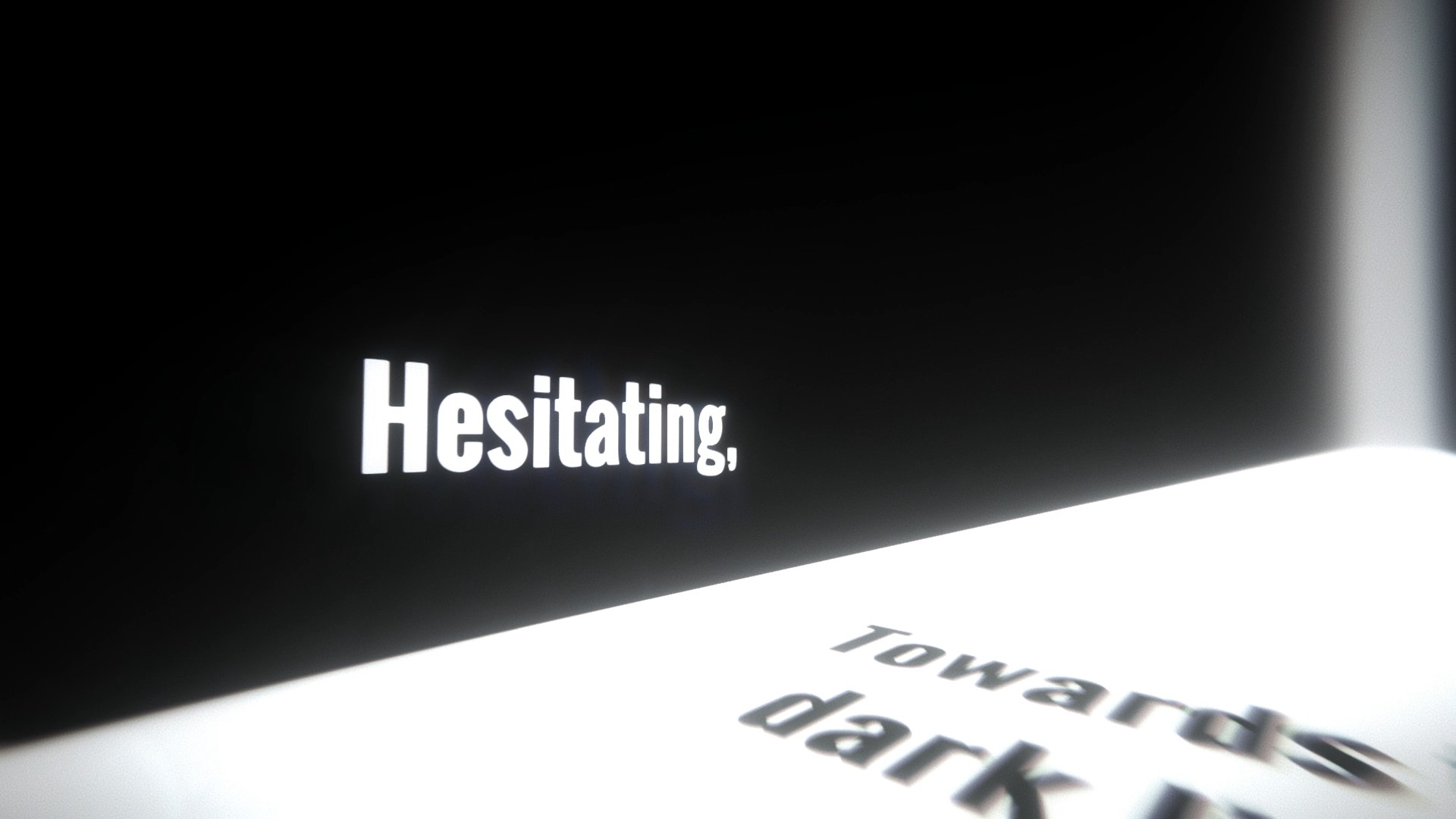 Warning:
If you suffer from depression, anxiety or have a fragile heart, you may want to avoid playing this game.
Since I was working alone on this game, and even though I tested it countless times, bugs are entirely possible. If you encounter one, please contact me, and I'll try to fix it asap!

Always follow the light.
And never look back.
Credits:
Main Music:
"Mars Landscape: Moon Set"
by Julie Maxwell
www.juliemaxwell.com
Other resources used:

| | |
| --- | --- |
| Updated | 3 hours ago |
| Published | 3 days ago |
| Status | Released |
| Platforms | Windows |
| Release date | 3 days ago |
| Rating | |
| Author | Sirhaian |
| Genre | Interactive Fiction |
| Made with | Unity, Maya, Adobe Photoshop, Audacity |
| Tags | Atmospheric, Creepy, Dark, deep, First-Person, Horror, Narrative, Singleplayer, suspense, Unity |
| Average session | About an hour |
| Languages | English |
| Inputs | Keyboard, Mouse |
| Links | Patreon, Twitter, Facebook, Soundtrack |
Download
Click download now to get access to the following files:
WTDC_ManualSetup_Windows.exe
187 MB
Comments
Log in with itch.io to leave a comment.
Let's Continue Part 2 of the Gameplay hahahhaha
Surprisingly good. I didn't know what to think for the first few minutes, but it just kept on going and I ended up liking it quite a lot. Visually and somewhat emotionally evocative.
VERY UNEXPECTED JUMPSCARES! YOU ALMOST MADE ME BREAK MY HEADPHONES!! I loved it! Its been a while since I played a decent horror game. I love that you combined (Jumpscares, Psychological Horror and Real life horror into it. For example the real life horror part to me was when the nuclear siren was going off and to me that frightens me in real life. Keep doing what you're doing cause I loved and im sure other people will too. My only thing is that you should've put this on steam for sale cause I think it would be worth $0.99-4.99 to play. I didn't encounter any bugs so I think you would be all set! Great job man! :)
Also put this game on gamejolt for more exposure
I'm thinking about putting it on Steam. But I need to find out how to integrate Steam to Unity, which isn't the simplest thing ever. :p
And I'd like it to remain a free experience. :)

Hope no one experience depression
Played this as part of a random indie horror and i gotta say, was pretty blown away with how good it was, there were some rough optimizations here and there but above all, this game set out with a message and it passed it on pretty effectively. Confusion set it for a little while, but was immediately cleared up at the end. Data mining my PC caught me off guard when i saw the first half of one of my emails pop up in the game, but was a pretty cool touch. If i had to give an criticism, i'd say the few optimization issues, (while tiny) were very present and some locations being a bit too dark at time. The gameplay was pretty fluent and fun, the mouse turning was a little draggy and i wasn't a huge fan of it, but can let it slide as it didn't hinder gameplay. This game packs a pretty powerful message of purpose and fulfillment and i can appreciate that. I give it a 9/10. You can get a much more in depth review in my let's play below!
Thank you so much for this walkthrough and review. Very fair, and I loved your call to let people talk to you if needed. Amazing, imo! Subscribed. :)
Yeah man, always welcome people in need. Games like this really inspire people, and you did a great job on it! Thanks so much for the sub, i really appreciate it! Looking forward to your next project!
This is a game you need to play. Not watch or even read. It's that good. Great job Dev.
Here's my channel if you want to see other games I played. https://www.youtube.com/c/Levont
Amazing playthrough and reactions! Thank you so much! :D
Instant subscribe, too!

(I also fixed a couple of issues and improved FPS performances since the 1.01 version. ^_^)