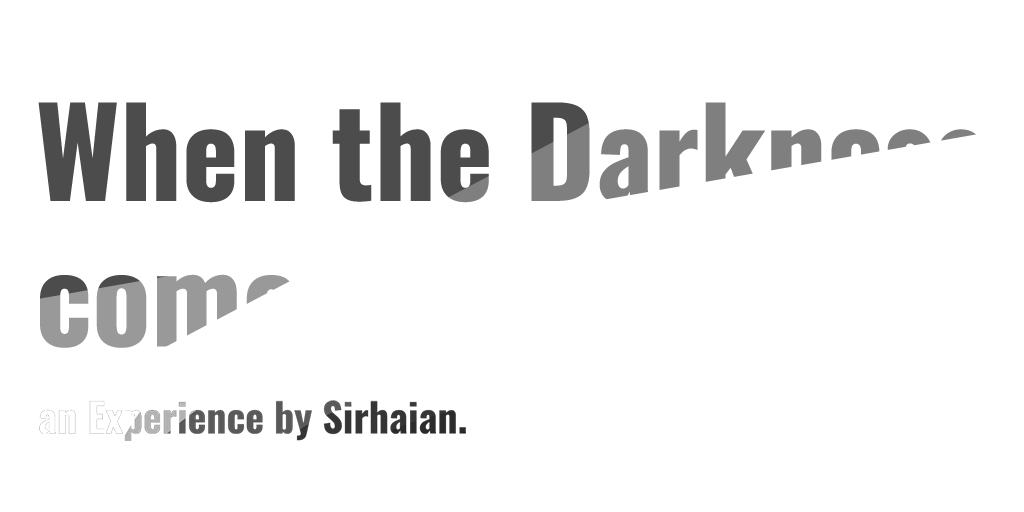 When the Darkness comes
Update 1.15 - Final Story Arc
---
Hi, everyone!
Update 1.15 brings the new and final story arc to life.
A CLEAN, FRESH INSTALL IS RECOMMENDED.
If the folder exists, delete "_meaning" from your installation folder.
For more details, here's the changelog:
1.15
- New and final(?) story arc added!
- Second run ending is now different.
- Improved "choice" level with a new mesh, to make it a bit more easy to read.
- Changed up and added/removed some assets in some places for optimization and environment improvements.
- General lighting optimization and improvements.
- Updated when one of the extra files is written on the disk to avoid appearance after bad ending.
- Improved first part and last part of the second run. Introducing third run.
- School's torch is now a tiny bit more powerful.
- Updated some of the choices consequences.
- Added a "Creation" purpose choice.
- Tweaked some of the sound ambiances and effects.
- Improved the laser door's speed to avoid older and slower computers from being able to pass through it in case of low FPS and get stuck. Hopefully?
- A bunch of minor bug fixes
Let me know if you encounter any bug in this update, and I'll fix them asap!
Thanks for your support, everyone!

Always follow your light.

Files
WTDC_ManualSetup_Windows_1.15.exe
209 MB
Feb 02, 2019
Get When the Darkness comes