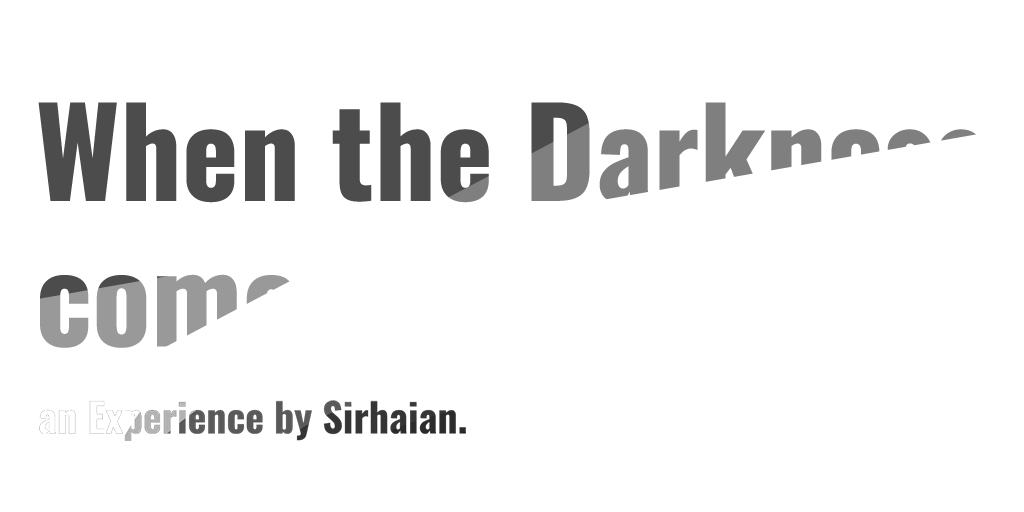 When the Darkness comes
Update 1.14 - Post-game content, Light Bridge balancing and Optimization
---
Hello, everyone!
Update 1.14 offers the following improvements:
More post-game content! Your second play-through will have some more different elements, depending on a few choices. More coming soon!
The light bridge level should now be a bit easier!
Optimized some parts of the game to hopefully help older machines.
Fixed the subtitles that would appear under your feet in tiny.
And more tiny fixes!
Thanks everyone for your support! :

Never forget your light. It will always guide you.
Files
WTDC_ManualSetup_Windows_1.14.exe
200 MB
Jan 25, 2019
Get When the Darkness comes