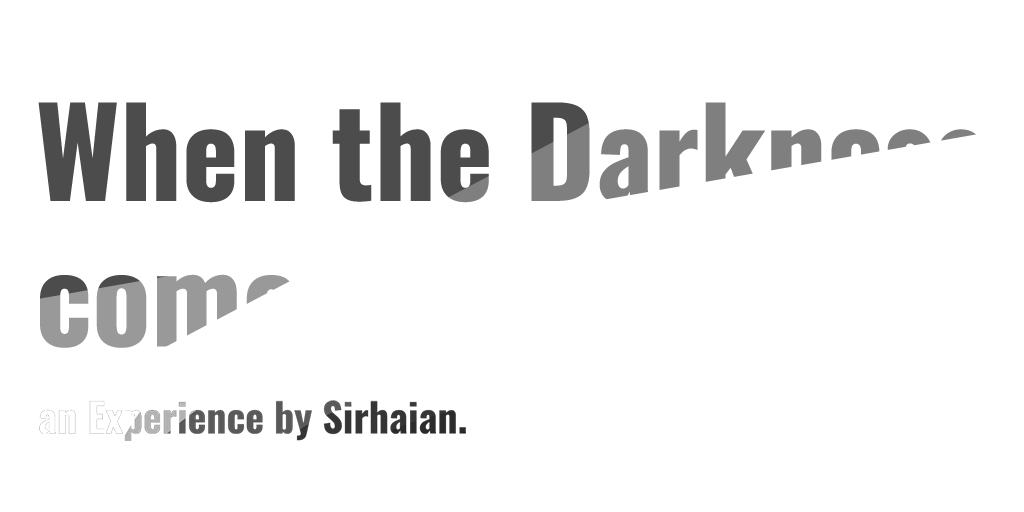 When the Darkness comes
Steam Launch - Coming Soon!
---
Hi, everyone!

After a month on itch.io, I am delighted to announce that "When the Darkness comes" will soon be available on Steam, at this address: https://store.steampowered.com/app/1021950/When_the_Darkness_comes!
Of course, the Experience will remain entirely free!
The Experience will feature some new scenes, achievements and a ton of QoL improvements.
Thanks everyone for all your support! It really means a lot to me.
Have an amazing day, and always follow your light!
Sirhaian.
Get When the Darkness comes