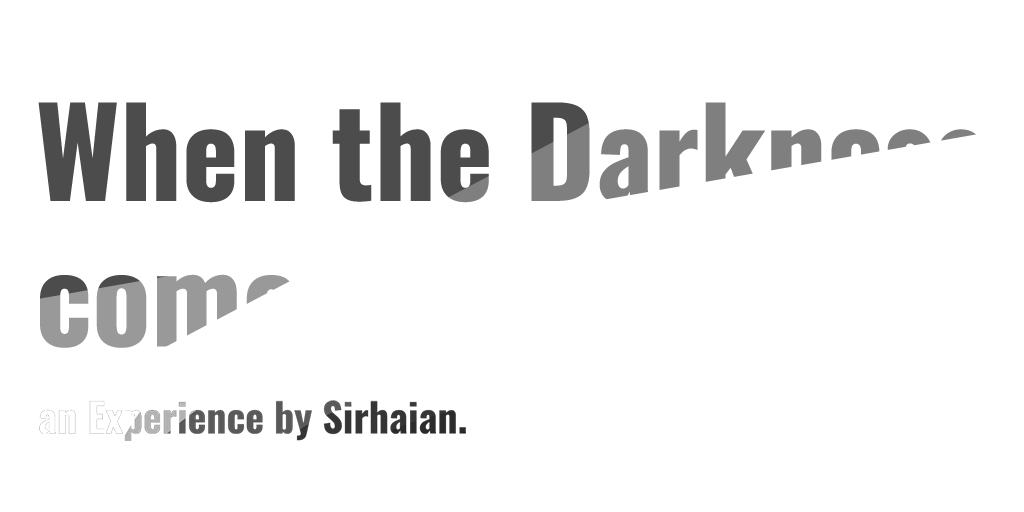 When the Darkness comes
Update 1.11/1.12 - Subtitles, VO Updates, Post-Game, Bug Fixes and more!
---
Hi, everyone!
Update 1.11 is pretty significant. To make it easier, here's a list of all changes:
SUBTITLES! Yes, finally, subtitles have been added! You can activate/deactivate them from the main menu or from the pause menu. There's currently a minor bug if you use the pause menu option: the next couple subtitles will overlay. Besides that, everything should be working as intended!
More post-game content! I've added some more secrets depending on the choices you make. What will you find?
VO updates! I've changed and optimized a couple VO lines while making their subtitles. The story should be a tiny bit more interesting, now. A tiny bit.
Fixed some more trigger issues (notably the pool's).
Changed up and fixed some things in the School level.
Some lighting fixes and improvements. The School's flashlight shouldn't flicker as much as before (aside from the desired flicker effect, of course).
Removed the ability to jump in the last Conscience (or however you wanna call her) encounter.
Removed some more Z-fighting in some areas (mostly the Gymnasium and the Pool)
And some more minor bug fixes!
Update 1.12 is minor, but brings a couple more post-game elements and a few more bugfixes and optimization improvements.
Pfiu, that was more than I thought. Let me know if you encounter more bugs after this update, and I'll have a look asap.
Thanks everyone for your support!
And as always: follow your light!
Files
WTDC_ManualSetup_Windows.exe
199 MB
Jan 21, 2019
Get When the Darkness comes