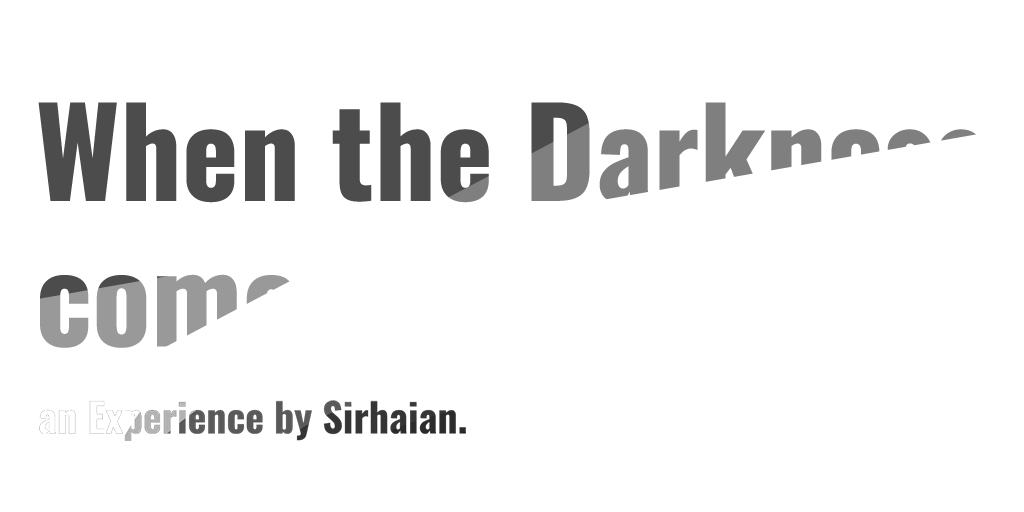 When the Darkness comes
Hello!

I have noticed a couple people had some FPS issues, so I did another optimization pass, for update 1.02. Some areas might look a bit different as a result, but all in all, it should be a net gain!
Reduced amount of pixel lights for all graphic settings
Removed custom (and super heavy, actually) shadow shader and replaced it with the built-in Unity one.
Fixed some glows that were too bright in some places. Might still happen, tho!
General bug fix and collider adjustments
Thanks, everyone!

And don't forget to always follow the light!
EDIT: Some more optimizations in the 1.03 update! Also slightly lowered the difficulty of the platforming level and fixed some trigger issues.
Files
WTDC_ManualSetup_Windows.exe
185 MB
Jan 13, 2019
Get When the Darkness comes